We're Thankful!

Posted on November 21, 2012
Here at Clay Pot Creative, we are so lucky to spend every day in the company of talented co-workers, brilliant entrepeneurs, and our many savvy clients. We are thankful for all of you, for you are who allow us to stretch and grow in our creativity and bring the best in marketing, design, and web development to Northern Colorado.
Please enjoy Thanksgiving with your friends and families, and know that we will be back in the office and hard at work for you on Friday!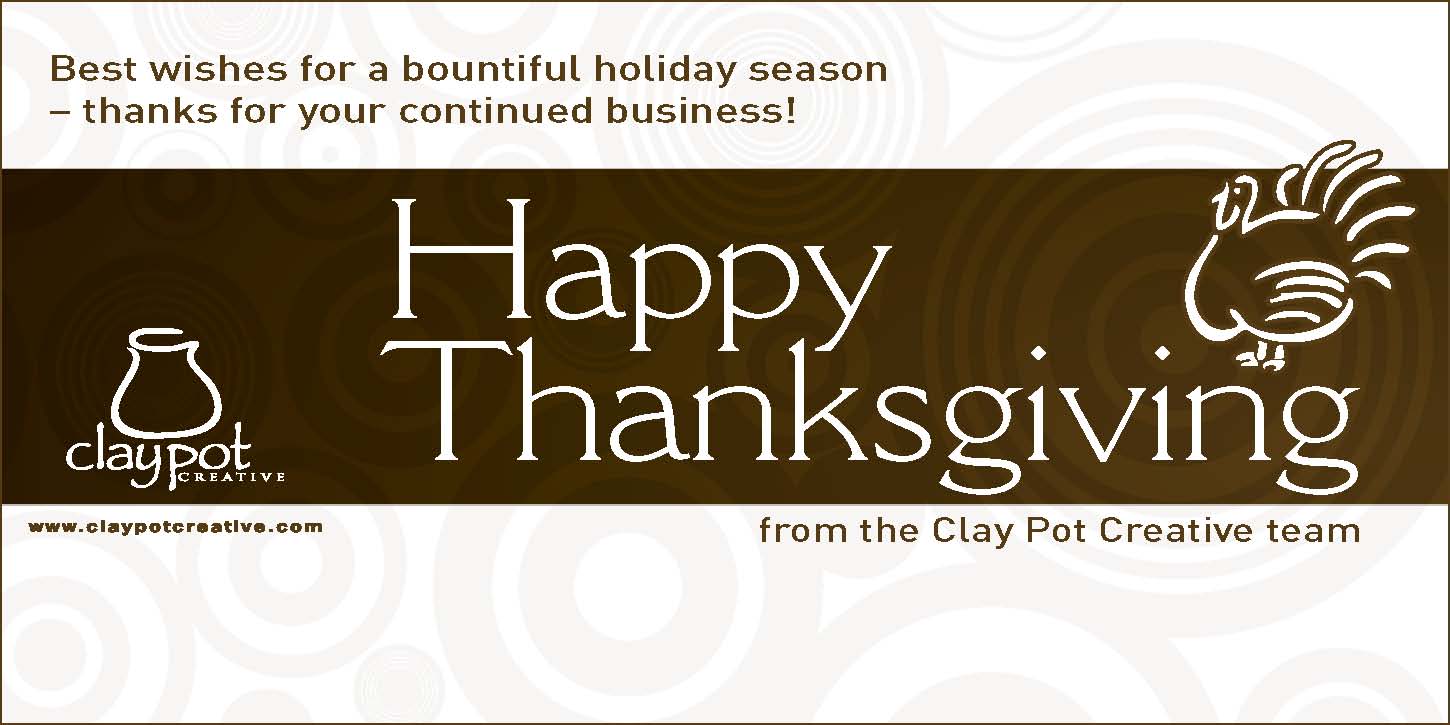 « Return to all Blogs