Clay Pot Creative Celebrates 13 Years In Style

Posted on November 22, 2013
The holidays aren't the only reason to be celebrating this season as we are also proud to celebrate our 13 year anniversary over here at Clay Pot Creative. We find it hard to believe too, but for well over a decade we have been buiding websites, designing logos, and providing custom solutions for your business needs and have grown to become one of the largest marketing agencies in Fort Collins.
To commemorate our 13 years of business, each of our four talented graphic designers collaborated to not only stretch their talents but also to thank our valued clients for their support in the form of a custom wrapping
"We wanted to create a series that had a hand-crafted feel and look," said Art Director Torrie Grewe. "Working as a group and all working within the Clay Pot Creative brand standards, it is amazing to see how different four designers craft their work. They all look incredible."
Last night, many of our local clients and vendors came over to the Clay Pot Creative headquarters for an early holiday and anniversary party and each walked away with a four pack of these custom gift wraps.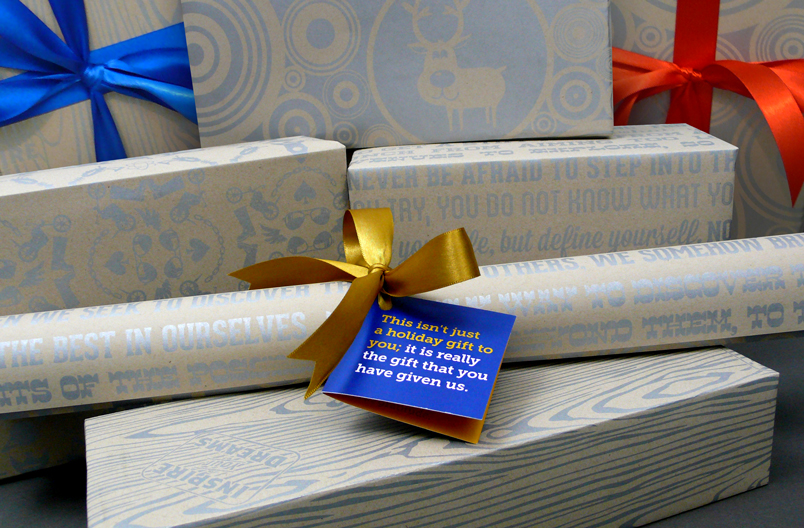 « Return to all Blogs