Who Has The Best Donuts In Fort Collins?

Posted on December 1, 2014
Dunkin' Donuts has been gone from the Fort Collins' market since 1998, giving Lamar's Donuts 16 years of donut dominance. With Dunkin's return to the area, our team of caffeine infused graphic designers, programmers, and account managers answered the most important question we have ever been faced with: Who has the best donuts in Fort Collins?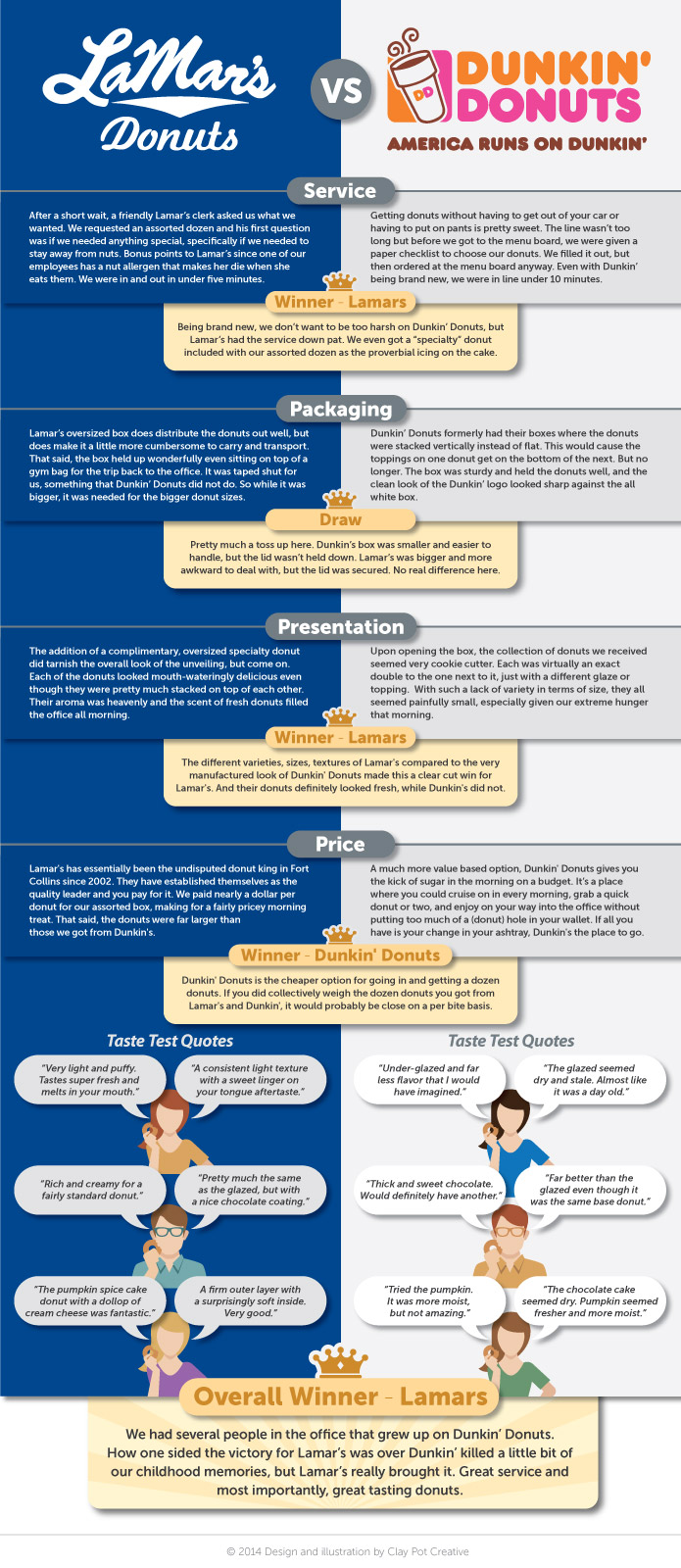 « Return to all Blogs